Shopping Cart
Your Cart is Empty
Thank you for your business!
You should be receiving an order confirmation from Paypal shortly.
Exit Shopping Cart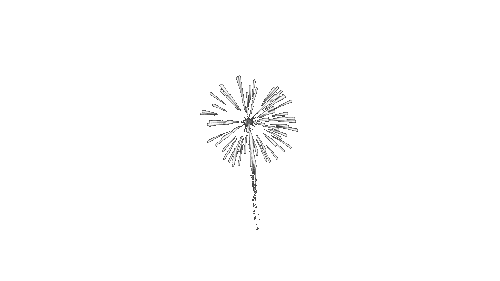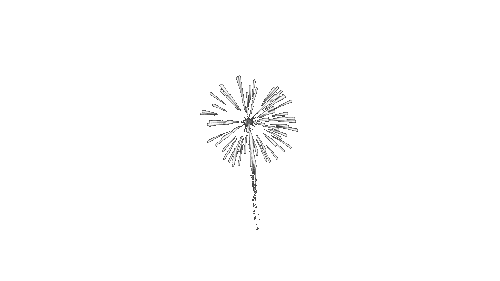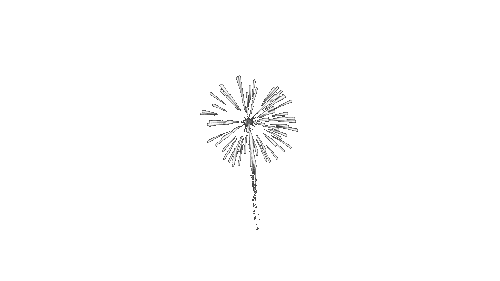 Pride ES-2
The Go-Go ES2 is the entry-level model of Pride Mobility's popular Go-Go travel scooter series. This scooter provides exceptional value at an entry-level price, and is great for users that want convenience and the freedom to get out and about. The ES2 has a lightweight, compact frame that features a folding tiller and folding seat. The seat does not swivel. Although it doesn't disassemble, the seat can be removed so the ES2 can be transported in a trunk if you'd like to take it with you on your travels.

Weight Capacity 250 LBS.
IN STOCK




CALL FOR YOUR

PRICE!
Pride Go-Go Elite Traveler
The Go Go Elite Traveler 3- wheel scooter w/18 amp batteries offers easy disassembly, a lightweight frame and a super tight 33-inch turning radius! Versatile and easy to handle, the heaviest piece weighs only 28 lbs for loading in the car. The Elite Traveler 3 wheel has the delta style tiller, and features an additional charging port located up on the tiller for easy access. . The Elite Traveler features anti-tips on the back for extra security.

Weight Capacity of 300 lbs.

IN STOCK




CALL FOR YOUR

PRICE!
Go-Go Elite Traveler Plus
[model # SC53]
The Go-Go Elite Traveler Plus from Pride Mobility features an 18AH battery to keep you on the move. The wraparound delta tiller provides controlled steering for those with limited dexterity. Flat-free tires, and a front basket are standard. The feather-touch disassembly makes the Go-Go Elite Traveler Plus a terrific travel scooter to take along anywhere.
Weight Capacity of 300 lbs.
IN STOCK




CALL FOR YOUR

PRICE!
Pride Go-Go Sport
[model # S73]

If you are looking for the best of both worlds look no further. The Go-Go Sport combines travel scooter's take-apart convenience with the longer frame and roomier feel that so many riders are looking for. Super features include powerful 18 AH batteries for a 15.9 mile max range and a 325 lb weight capacity. Easy Feather-Touch disassembly lets you transport your scooter in 5 easy pieces- the heaviest piece weighs only 35 lbs and fits in the back of most cars.
IN STOCK​
CALL FOR YOUR
PRICE!
Golden Buzzaround EX w/ Surround Bumper
[model # GB118-SB]
The Buzzaround EX 3-Wheel Scooter offers the easy trans portability of smaller travel scooters in a heavy duty format. An increased weight capacity of 325 lbs, and long range 22 AH batteries give it the extra power you'd expect from an HD model. It incorporates a longer foot platform for greater riding comfort. The overall length is 42.5 inches, and yet it still turns in a tight 37" radius, giving it superior maneuverability indoors. Taken apart, the heaviest piece weighs just 35 lbs. The standard 22 AH batteries will travel up to 14 miles on a charge with the addition of a wrap around steel bumper for added protection.

IN STOCK
CALL FOR YOUR
PRICE!
The Pride iRide is an ultra-lightweight folding scooter for the person needing the lightest and most travel-ready scooter. The folding frame and removable seat make the iRide ideal for packing into smaller cargo areas. The frame length is 38" with an overall width of 19 to 20". A total weight of 46.4 lbs. makes the scooter easy to manage and lift. If you would like a lighter weight to lift you can remove the seat and batteries for a convenient frame weight of 32.2 lbs. A 36 volt, 5.2 AH lithium ion battery powers the scooter. The battery weighs just 4.5 lbs.
IN STOCK​
CALL FOR YOUR
PRICE!
Pride's Zero Turn 10 blends 3-wheel maneuverability with the stability of a 4-wheel scooter, making it perfect for indoor and outdoor use. While scooter users often have to choose between handling outdoor terrain or maneuvering indoors, the ZT10 solves both problems in one sturdy frame. The Zero Turn 10 provides a very narrow turning radius of just 43" which is incredible for a full-size 4-wheel scooter. A full LED lighting package illuminates your path and makes you easily visible for safe travels. The armrests flip up for easy transitions on and off the scooter. The seat also has positioning adjustments to accommodate different body types and user heights. The seat swivels with 8 locking points for making transfers easier. A sliding seat allows you to adjust the sitting position forward and back according to your preferred leg-length comfort.

IN STOCK​
CALL FOR YOUR
PRICE!
The Drive Lightweight Transport wheelchair is one of the the lightest transport chairs on the market, weighing in at only 19 lbs! With four great colors to choose from, you can be transported in style. A seat belt and swing-away removable footrests are standard and make it easy to get in and out of this chair. A fold-down back allows for easier storage and transport and padded armrests add additional comfort.
IN STOCK​
CALL FOR YOUR
PRICE!
Manual Wheelchairs of Various Widths and Brands
IN STOCK​
CALL FOR YOUR
PRICE!
The Pride Classic Line LC-250 Lift chair is a 3 position medium-to-large size chaise lounge with a split back design. It comes standard with armrest covers and six great upholstery options.
375 LB Capacity

IN STOCK​
CALL FOR YOUR
PRICE!
Pride Heritage
LC-358

3 Position
The Pride Heritage Lift Line LC-358 3-position lift chairs offer a great lift chair at an affordable price. The Heritage Line Lift Chairs are available with a full list of standard features like an integrated battery back-up, a full chaise pad, a heavy-duty motor and actuator, and an extremely durable frame. They are also available with heat and massage, and a number of great upholstery choices.
375 LB Capacity

IN STOCK​
CALL FOR YOUR
PRICE!
Infinity Oasis LC-580i

The Infinity Collection Oasis LC-580i Infinite Position chair from Pride has been redesigned and now offers even more comfort and luxe details than before. The Oasis LC-580i now features pocketed coils for individualized support and a contoured, memory foam seat. Add to that a supportive overstuffed back, flexible no-sag back springs, plush padded armrests, and a fully padded chaise and you've got exceptional comfort. And since the LC-580i is an infinite position lift chair, you can move the backrest and legrest independently or simultaneously for a seating experience that's tailored to you.​
IN STOCK​
CALL FOR YOUR
PRICE!
Golden LiteRider Envy
CALL FOR YOUR
PRICE!
Newly Re-Designed, the Golden LiteRider Envy is rated to travel a generous 15.5 miles per charge. The LiteRider Envy's compact size and small footprint is convenient and easy to handle, making it a great choice for maneuvering anywhere space is tight.
The LiteRider Envy is the only power chair of this quality available for such a low price! None of it's competitors have the same weight capacity and range. The Envy quickly disassembles into four easy to manage pieces - the heaviest piece only weighs 37 lbs.
Pride Go-Chair
CALL FOR YOUR
PRICE!
The Go-Chair has been a long-time customer favorite of the Pride Mobility lineup, now featuring a newly revamped design. The Go-Chair now features two 18AH batteries for an extended drive range of up to 8.74 miles on a single charge. With a turning radius of just 25.4" (25.4" with footplate down, 22.25" with footplate up), the new Go-Chair has even better maneuverability than before. The Go-Chair easily disassembles into 6 small, lightweight pieces for convenient transport.
BI-Fold Transportable Ramps

Multi-Fold Transportable Ramps

Please note that this is not a complete list. Call with any questions!


We appreciate your business!

/